What to Expect in Breckenridge in August
Focus on arts. Hints of Fall. Last days of summer.  August's warm days remind us that summer is still here. Cool nights hint at fall to come. August is one of the best months to visit Breckenridge to enjoy summer activities, cultural events, and quieter days as families head back to school. Come join us at Beaver Run Resort and learn how great August can be.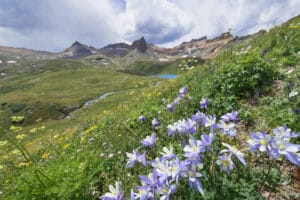 While most of the country still swelters in the dog days of summer, Breckenridge starts to cool off in August. While the typical daytime temperature remains in the 70s, evenings become brisker at our elevation of 9,600 feet.
Plants and wildflowers take notice of the change and begin to set seed. By the middle of the month, locals expect to see the tundra on the high mountains turn from green to buff. Though August is not a peak month for wildflowers, there are still plenty of colors in the meadows and along the streams. And some wildflowers wait until August to bloom.
Packing
Packing for an August vacation in Breckenridge means layers. Shorts and t-shirts may be fine in the day, but by sunset, long pants and a light jacket will be welcome. And a raincoat is always a good idea for afternoon thundershowers. Breckenridge is a casual town and dressy clothes are not required.
Because of Breckenridge's high elevation closer to the sun, put sunscreen, hat, and sunglasses on your packing list. And if you forget anything, the Skywalk Market at Beaver Run offers most vacation essentials. 
Activities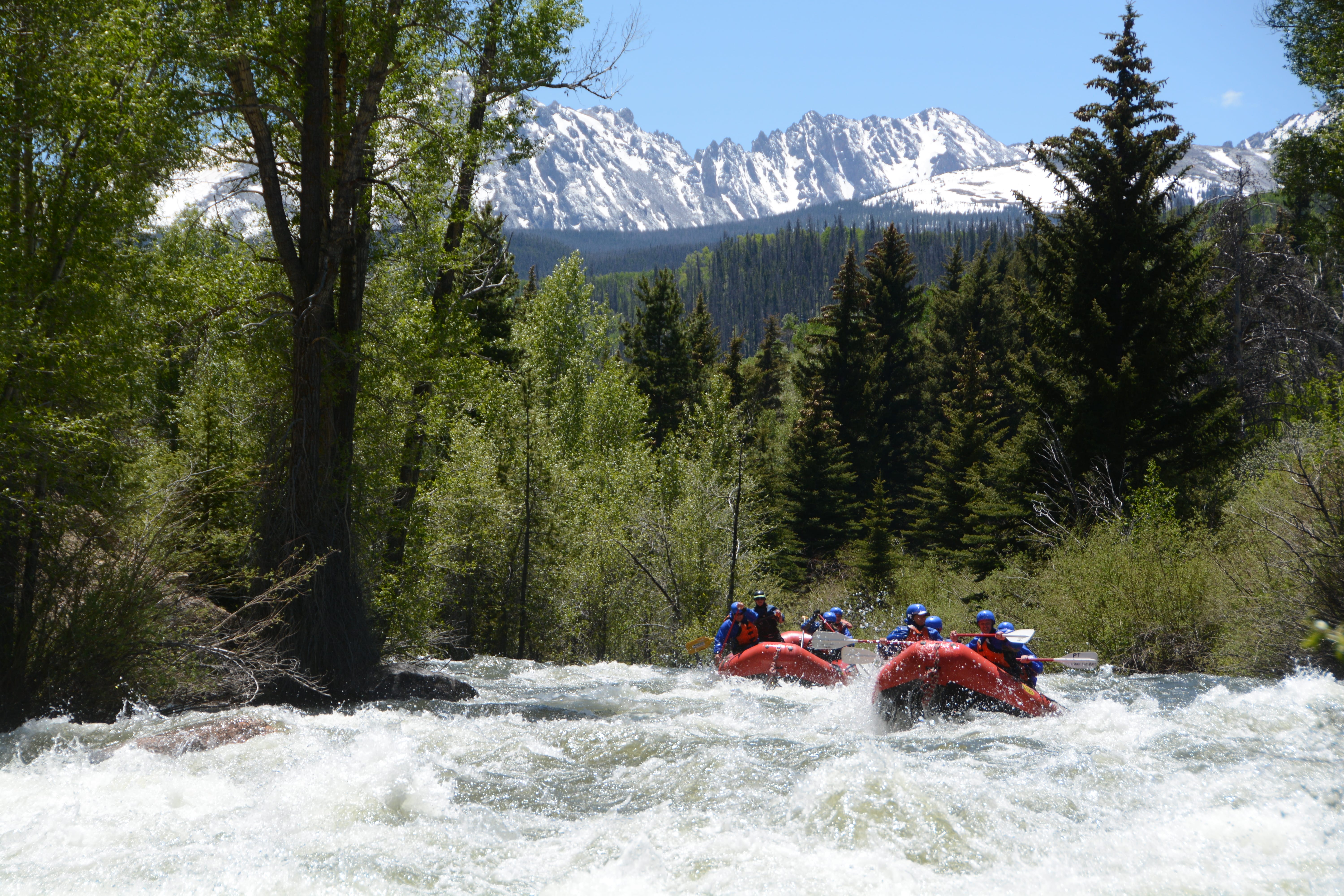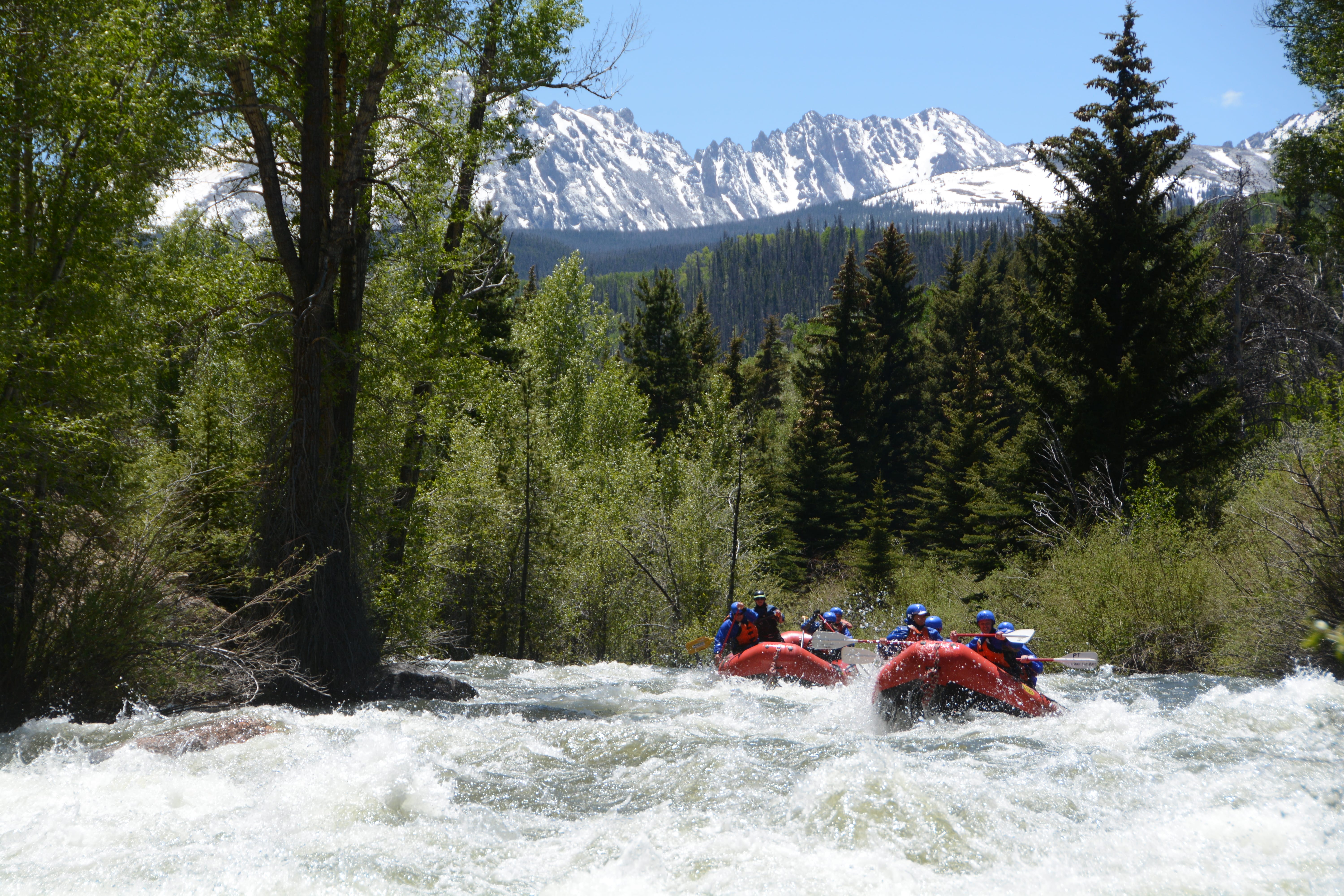 There is more to do on a summer trip to Breckenridge than fits in one vacation. Make reservations for your top activities to be sure you pack in everything you want
to do. Hiking, biking, mountain climbing, horseback riding, golf, scenic drives, Epic Discovery thrill rides, mine tours, historic tours, shopping, dining, and so much more are available in Breckenridge.
By August, the rush of spring run-off has passed, so whitewater rafting may not be available, depending on the year and the weather. Rivers are still running and great for fly fishing, float trips and standup paddle boards. That also means that the Blue River flowing through downtown Breckenridge is safe for the kids to explore and splash around while the adults go shopping or enjoy a coffee in the park.
How to do it Right
Beaver Run provides the perfect place to relax after all that activity, with several pools and many hot tubs, decks to soak in the sun, and ample opportunity for adult refreshments.
When it's time to think about dinner, dining reservations are recommended. And be sure to include Spencer's Steaks & Spirits in Beaver Run Resort on your list. The varied menu offers something for everyone in the family.
Music & Events
Breckenridge amplifies the arts and culture scene in August. The Breckenridge
International Festival of the Arts is a highlight. This week-long spectacle includes circus arts, performances, and interactive creativity. In keeping with our community's love of the outdoors, musicians play along trails in the woods and artists pop-up their work in unlikely locations. Learn more about BIFA here.
Music continues in August with performances by the National Repertory Orchestra, featuring young professional classical musicians embarking on their careers. BreckCreate offers concerts and shows featuring a wide variety of genres.
Since culture includes food and drink, Breckenridge ramps up the tasting scene later in August with two popular events, the Wine Classic and Hog Fest: Bacon and Bourbon.
And to burn off all those calories, cycling enthusiasts can take on the Breck Epic, a six-day, 240-mile mountain bike stage race across area trails. If six days is too much, the event also offers a 3-day Epic-curious event.
Enjoy Summer While It Lasts!
Most schools in Colorado call the kids back to the classroom by mid-month, and town slows down noticeably during the week.
August reminds us that summer in the High Country is precious. It's our last chance to check those summer activities off the list, spend a day in the sun, or pass an evening on the deck for dinner. Don't miss an opportunity for a summer experience in Breckenridge. Join us at Beaver Run Resort in August.